Employees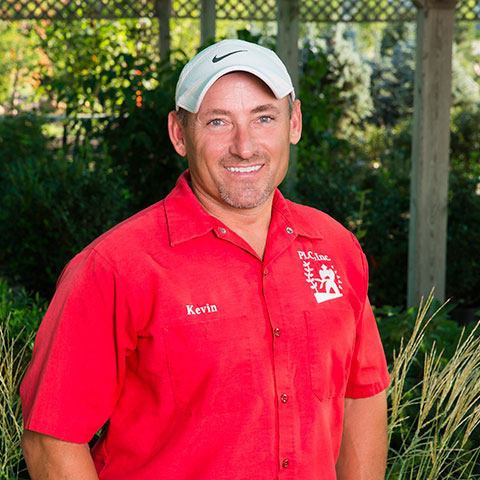 Kevin Jensen
President / Owner
Kevin@oakcreeknursery-ks.com
Kevin is our President/Business Owner. His positive energy is exactly what every business needs to ensure success. We often say he is a moving target as he sometimes can be seen mowing, spraying, landscaping, selling a tree or making his employees do jumping jacks to make sure they are ready for the day.He moved here from Wisconsin at a young age where he learned all about turf and tree management. He started the business in 2000 as the sole employee and continues to grow the business up to the 30+ team members we have during the season. Kevin has served on the Lansing Tree Board Committee and volunteered much of his time to the Lansing School District.
Kevin lives in the Lansing community. He has three daughters and a granddaughter. When Kevin isn't busy at work, he enjoys riding his dirt bike, working out and running.
---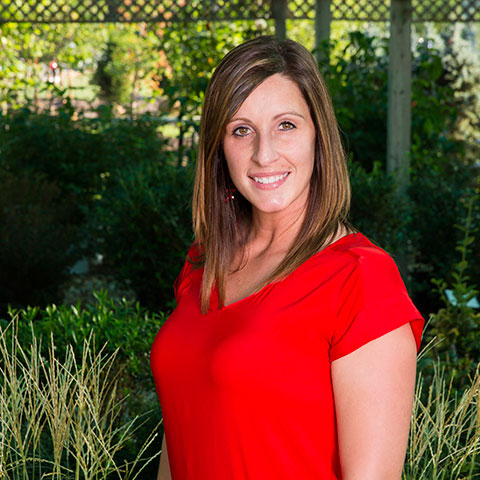 Angie Hundley
VP of Operations
Angie@oakcreeknursery-ks.com
Angie is our VP of Operations. She is responsible for all of the day-to-day operations to include all Human Resources, Accounting and operational functions of the business. She works with all crew leaders to ensure all the business runs smoothly.
She earned an Associate's Degree from Kansas City Kansas Community College in General Studies and has a Business Administration Degree with a minor in Marketing from Baker University. Prior to PLC/LLN, she was the project leader for the Operational Leadership Experience Project on Fort Leavenworth, Kansas where she led the military historian project, interviewing more than 700 Military Officers on their combat experience in support of Global War on Terrorism during her five years there. Many of her interviews are still active on the digital library at Combined Arms Research Library.
Angie and her husband live in the Lansing community with their five children.
---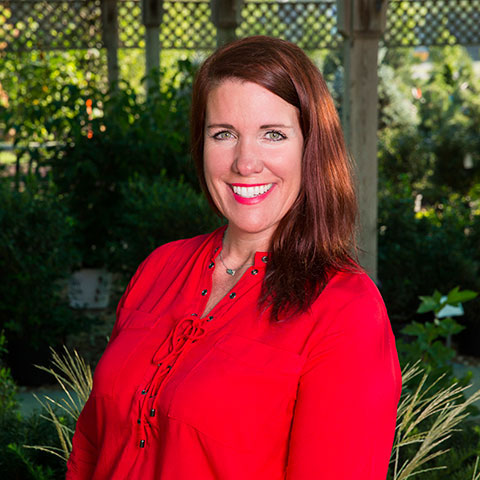 Johanna Rosson
Marketing & Special Events Coordinator
Johanna@oakcreeknursery-ks.com
Johanna earned a Bachelor of Science Degree in Recreation, Parks and Tourism Administration from Western Illinois University in 2009. She completed her internship and was then hired as a Marketing Account Executive at FMWR Fort Hood until moving here in 2012. She has been a military wife for 26 years and is a professional Gingerbread Artist.
From 2005-2010 she was a Writer/Contributor for Cooking with Paula Deen Magazine and has been featured on Deens' cooking show as well as the Gingerbread "Throwdown" with Bobby Flay. She lives in Lansing with her husband and three sons.
---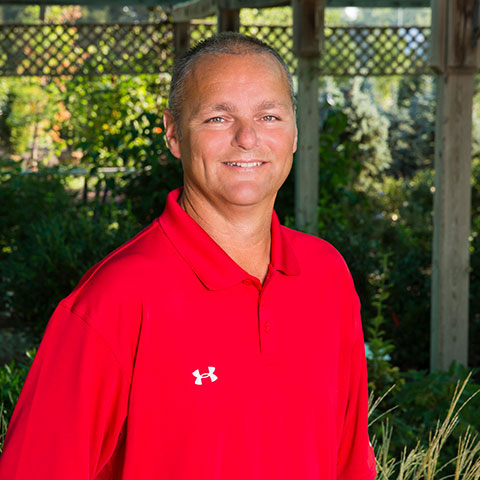 Jesse Garvey
Director of Landscaping
jesse@oakcreeknursery-ks.com
Jesse Garvey is the Director of Landscaping here at the nursery. He is the guy to meet with to make your landscaping dreams come true. Jesse meets with prospective customers to help them determine their landscaping needs. From meeting with the customer to creating a bid, Jesse is a part of the entire process. He also oversees all landscaping personnel and coordinates all landscape jobs.
Jesse has more than 15 years of experience with garden pond installations and general landscaping and designs. He has designed and built several garden ponds and landscape jobs that have led to awards. Awards he has received include: Lansing Pride Yard Award, Ladies Chamber of Commerce Yard Award, and Multiple Home Association Yard Awards. Jesse takes pride in all of his work and completes each job as if it were his own yard.
Jesse is very friendly and enjoys meeting new people. He enjoys helping them fulfill their landscape dreams. Jesse is creative and it shows in all of his pond and landscape jobs. There is not landscape job too challenging for him to complete.
---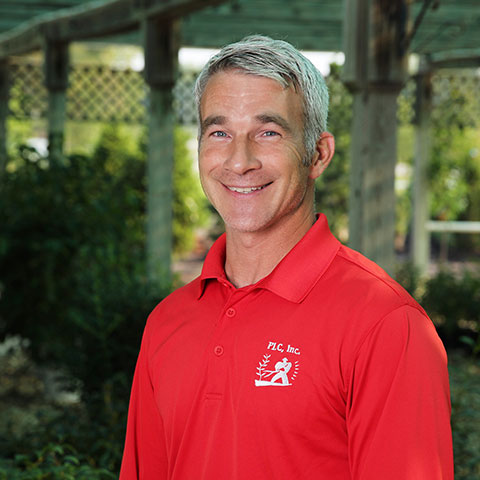 Tesh St. John
Sales Associate
Test St. John is one of our Sales Associates for our nursery. Though he is only part time, he contributes a lot of hard work to our team. Tesh is responsible for helping customers when shopping at the nursery, from questions they have to the final sale.
When he isn't working at the nursery, Tesh is working as a detective for the Leavenworth Police Department. He has been with the Department for ten plus years keeping our community safe. Before joining the Leavenworth Police Department, Tesh was a soldier in the Army.
Tesh was part of a military family and grew up in Tonganoxie, Kansas. In his spare time, Tesh enjoys spending time with his children.
---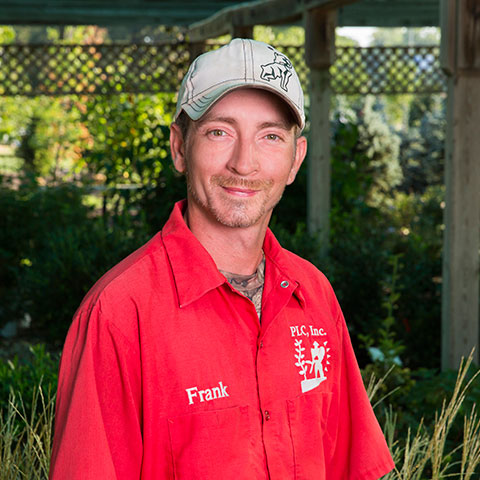 Frank Owens
Sales Associate
Frank Owens is a Nursery sales associate and is also part of our landscaping team. His duties include, inside and outside sales, scheduling and making deliveries, placing orders for mulch decorative rock, topsoil, etc. Frank also works on many of our different landscape jobs. He helps makes sure your landscaping is completed with the best quality.
Frank has 5 years experience at the nursery. Frank is very skilled at using the skid loader, mini excavator and the dingo.
Frank also did landscaping in New York for 1 year before moving back to Leavenworth, Kansas.
---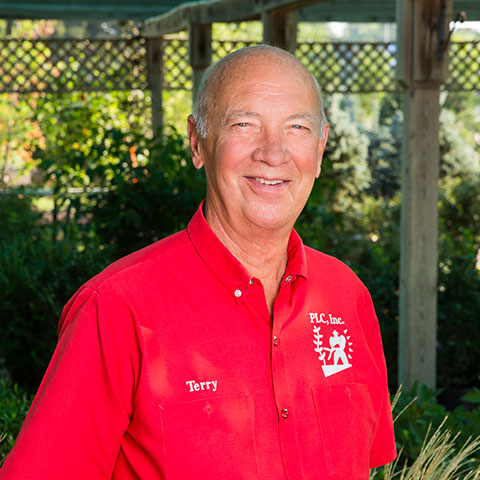 Terry Yoakam
Store Associate
Terry Yoakam is one of our store associates here at Leavenworth Lansing Nursery. Terry ensures that all customers feel comfortable, yet important by his sincere welcoming greeting. His main concern is interfacing with each customer making sure they are aware that their business is appreciated and valued. All should feel like guests, not just a customer.
Terry was a teacher of special needs children/adults; a position which brought hum much satisfaction and enjoyment while watching these special young people grow and learn. His personal attention to each one was a sincere, trusted, loving position for which he felt honored to be part of in their lives.
Terry has always enjoyed being outside, planting a garden and interacting with people. His out-going personality is noticed the minute he introduces himself. Terry enjoys spending time with his 2 sons and daughter in-laws and he takes great pride with his 2 granddaughters and 3 grandsons whom are all the light of his life.
---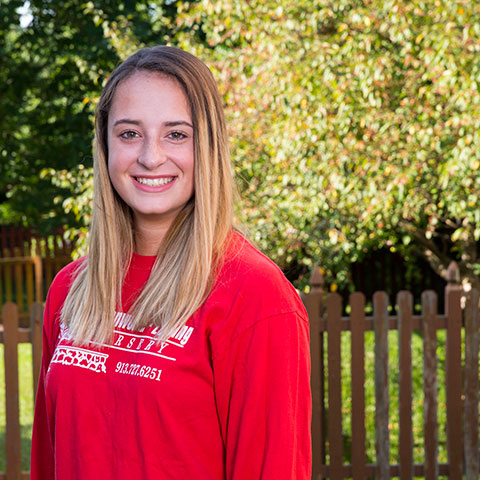 Gracie Slattery
Store Associate
Gracie Slattery is one of our store associates. She is the friendly face who likely greets you as you walk into our store. Gracie assists customers with their needs, including checking them out with their final purchases. She is also quick to help out other office members.
Gracie is a student at Lansing High School, where she participates in student counsel. She is the treasurer of the Class of 2020. Her passion though, is volleyball. She is a member of the volleyball team at Lansing High School and also plays club.
---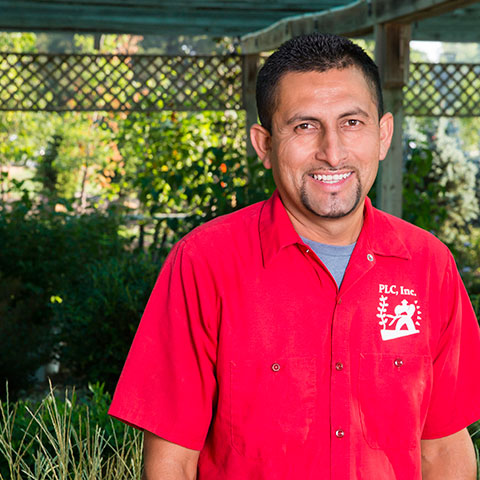 Jose Lopez
Landscape Crew Leader
Jose Lopez is one of our Landscaping Crew Leaders. He is responsible for his hardscapes crew, maintaining equipment on the job and the overall satisfaction of each and every customer.
Jose has worked in the landscaping field for over 15 years and takes pride in his work.
Jose enjoys spending time with his wife and two daughters.